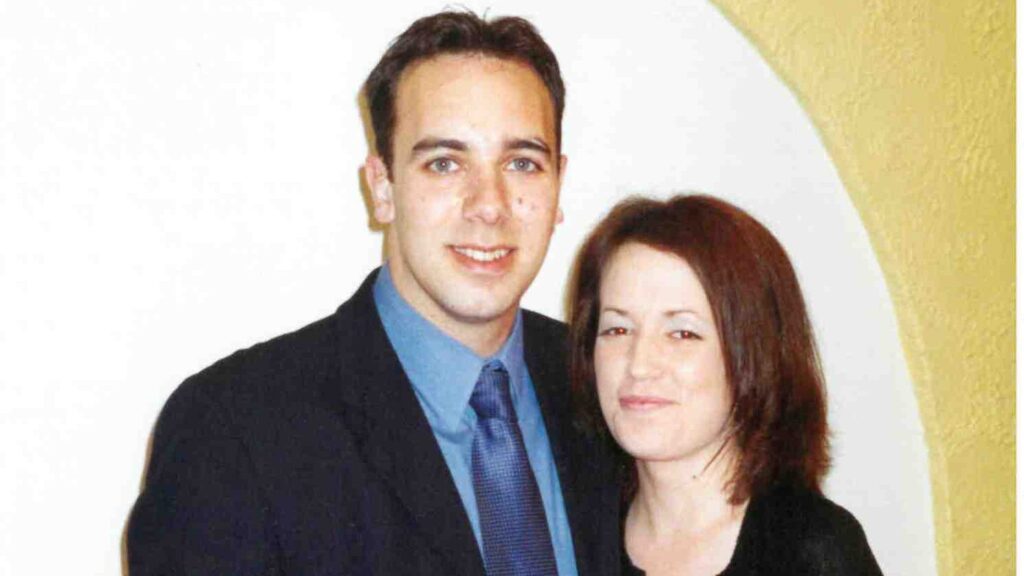 Sarah and Mike were looking forward to a bright and happy future together when the unthinkable happened. Mike aged just 25 and approaching the end of his probationary period within Greater Manchester Police, a career he loved, died from an un-diagnosed heart condition. Sarah was 16 weeks pregnant.
Life for Sarah changed so unexpectedly not only did she have to come to terms with the terrible shock of losing Mike, but also face the harsh reality of bringing up a child on her own as a single parent.
The weeks following Mike's death were not easy, despite having a loving family close by and support from Mike's colleagues within the police, Sarah felt isolated and very alone.
Five months after Mike's death, their beautiful daughter Rhianna arrived, another life changing moment and again a difficult step to be taking without Mike by her side. Sarah was comforted however when invited into Mike's work to be greeted by a collection of gifts from his colleagues, welcoming baby Rhianna into the world, Mike had obviously left a solid footprint on many peoples' lives, his colleagues included.
Sarah recalls the morning, when Rhianna was 3 months old, when a letter arrived from the St George's Police Children Trust advising her she was entitled to some financial support and containing a cheque giving back-payment from the day Rhianna was born. Sarah was shocked with no recollection of applying to the Trust, and the money that was given could not have come at a better time.
"It really felt like a gift from Mike, as if he was watching over us"
Sarah had recently taken the decision to rent a house, having moved back into a two bedroom house with her parents when Rhianna was born. The house was equidistant from her family and Mike's and the perfect starter house. It did however need kitting out with all the necessary kitchen appliances which certainly didn't come cheap. The money received by way of back-payment from the Trust enabled Sarah to buy all the items she needed, no more worrying about whether to get a fridge or freezer she could now afford both!
"The support we received from St George's meant Rhianna and I could move forward and start a life together."
The Trust assisted Sarah by way of weekly support allowances in the early years following Mike's death, which all helped towards the general expense of bringing up a child, food, clothes, shoe fund etc.
"Knowing the money was coming was hugely helpful, it helped me be able to plan ahead and give me the confidence to move forward. It really was a turning point in our lives, giving me the boost to be independent."
Seasonal gifts at Christmas and in the Summer were also provided by the Trust allowing Sarah to buy something special for Rhianna, help towards a family holiday or enable a special meal out to remember Mike.
Sarah has worked hard at keeping Mike's memory alive and he is still very much part of their life 11 years later. Rhianna, who looks very like Mike and shares his love of music, sees the seasonal gifts which are still provided to this day as a gift from Daddy's work friends and has her Daddy's helmet and a picture of her Mummy and Daddy together in her bedroom. Mike's parents have transformed Mike's old bedroom into a room for Rhianna when she goes to stay which she loves.
"The support we still receive to this day from the Trust, provides a constant link to Mike and helps keep his memory alive."
Sarah has found happiness again and is now married to Tom (an old friend of Mike's) and Rhianna has a wonderful little sister called Thea. The career Sarah had always dreamt of – working in theatre – has now also become a reality, having set up her own business; Colour the Clouds, writing children's theatre. Rhianna is a happy 10 year old little girl enjoying life and has been very fortunate not having known any different.
"What happened was really terrible, however I can now say 11 years on that we are and have
been very lucky, the support we received has helped enormously and the Trust today still remains an important part of our life, providing a generous Christmas gift, but more importantly, an enduring link to Mike."