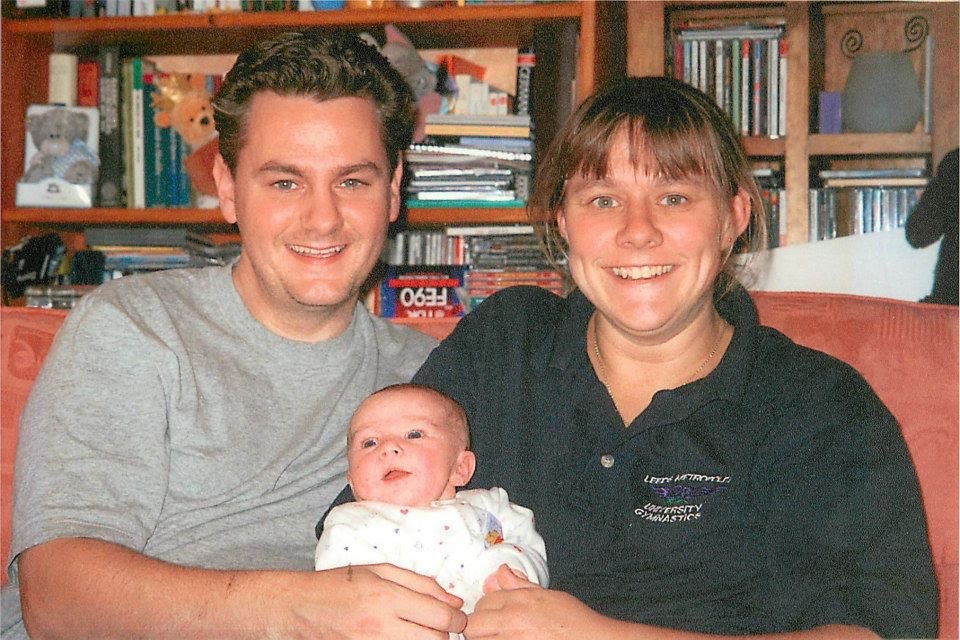 Kat is the daughter of PC Andrew Michael Bennett, of Greater Manchester Police, who sadly passed away due to an allergic reaction to a drug administered in hospital when Kathryn was merely 5 weeks old. Tanya Bennett, Andrew's widow, has been receiving help from the St George's Police Children's Trust since Andrew's death in 2003.
Tanya and Kat have not only receive a child maintenance grant from the Trust, but Kat has also recently been the beneficiary of an ex-gratia grant after being successfully chosen to represent the United Kingdom at the 24th World Scout Jamboree in West Virginia, USA in July 2019. Kathryn had to go through a rigorous selection process over a number of events from the 1000's of applicants from both Explorer Scouts and Ranger Guides all over the UK. There will be 100 Units travelling from the UK each made up of 36 youth members and 4 leaders, making the UK Contingent one of the largest at the event. Kat is a member of Unit 45, from Greater Manchester East Scouts – who have been more creatively renamed the "Manchester Hatters" by the group themselves.
Kat has already taken part in a number of training weekends and several fundraising events both for her Unit, so that they have funds to provide additional equipment for the group; and for herself as each individual member was tasked with raising the £4000 attendance fee – part of which the UK Scout Association forward to a lesser off nation to fund another scout to attend the Jamboree. There has been a Christmas tree recycling station, bag packs, a Bridge Drive, Body Shop at Home evening, raffles and tombola, and Kat is also selling fabric badges in order to boost the fundraising efforts.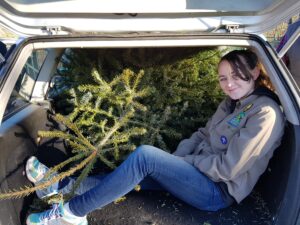 The World Scout Jamboree is unlike any other youth event bringing diverse global cultures together at a single location for 12 days of adventure to promote peace and mutual understanding, and to develop leadership and life skills. Kat says: "To be given this amazing opportunity is fantastic, I have been given the chance to join the media team for our Unit which is helping build my confidence in talking to people – with presentation skills I will be able to use in the future."
Tanya explained: "This is a once-in-a-lifetime opportunity for Kat to travel to the Jamboree as a youth participant so we were determined that she shouldn't miss out because I'm a single parent. The cost of the event was not something we had any control over, but Kat's continued enthusiasm at her fundraising events makes me so proud. She also set up her own PayPal account as a way for friends and family to donate rather than her receive Christmas and birthday presents in order to make the financial burden less for me."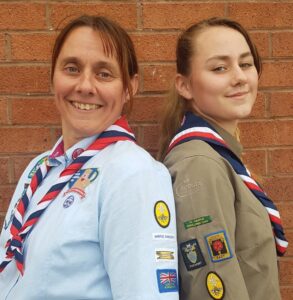 "I am so looking forward to visiting such amazing cities as part of this experience – it's like the cherry on the cake after being accepted for the camp to then find out that New York and Washington are also included in the trip." explained Kat, "some of the Scouts I am going with have part time jobs to help add to their fees, but it is my GCSE year so I am focussed on my school work rather than paid work, so the assistance St. George's has given me with this grant is so helpful."
Tanya confirmed: "Not only the ex-gratia grant, but the support the St. George's has given me throughout Kat's life, has been invaluable. It allowed me some financial freedom to choose a term time job which gave me some more chances at home to be both parents! I am so proud of the young woman Kat has developed into, and I know that Andrew would have been too – she is a grounded and caring individual who is becoming more independent by the day. We would have struggled without the support of St. George's and for that we both thank you from the bottom of our hearts."
KAT'S UPDATE after her adventure:
Here are just a few of the amazing things that Kathryn got to take part in whilst she was attending the Scout Jamboree in the summer of 2019. You may recognise Kat's small furry friend 'PC Ted'. He wanted to join in the fun on Kat's travels and help to keep her company.