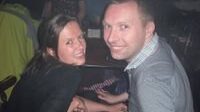 My husband Guy (DC Mansfield – GMP) died in 2020 after 4 years of treatment for bowel cancer. Our children, Lucy and Cora, were aged 5 and 9 at the time and life was obviously turned upside down.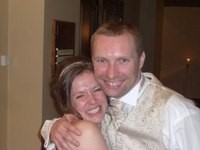 The Police Children's Charity has provided vital financial assistance for me and the girls since Guy's death.
The regular money that we receive has allowed the
girls to continue with all their sport and after school clubs. They are both really sporty and talented! Lucy plays cricket for Didsbury and Lancashire and she is also the goalkeeper for a local team so here training schedule is obviously hectic. Cora loves gymnastics, dance and drama and this involves 2 hours in the gym each week and 3 hours at a drama school. The charity's funding allows them to continue with all of this!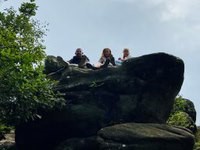 We were also lucky enough to have a week-long holiday at the house
in Harrogate which we enjoyed with Guy's mum and dad and one of his best friends. We loved visiting Fountains Abbey and Brimham Rocks.
Lucy also took part in the charity's Christmas Bake Off and she won!!!
We think the Police Children's Charity is brilliant and we can't think them enough for the support they offer us, which allows the girls and I to continue to feel connected to the wider police family.
Thanks
Emma