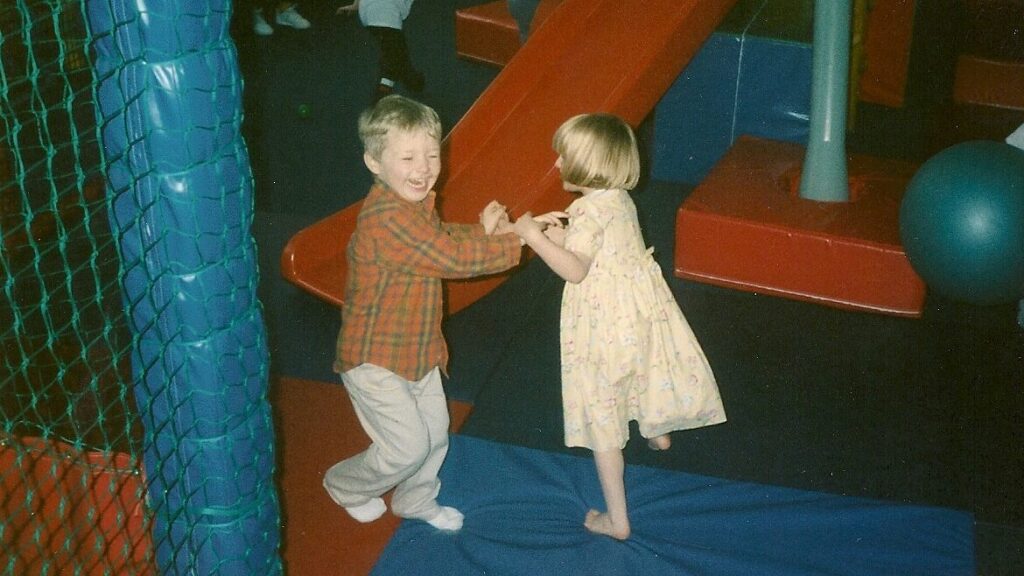 Michael Bramham, sadly has very little memories of his early childhood before his father passed away from Bowl Cancer, Michael was aged just 3 years old at the time. Both of Michael's parents were South Yorkshire Police Officers, and his mother has continued her career in the police, and is now coming up to her retirement. During Michael's childhood, his mother continued to work full-time, Michael can now see how hard that must have been for her; "I have a lot of respect for my mum, she made big sacrifices working full time." In the early years the support given by the trust helped fund childcare and general day to day living costs of bringing up a family on one wage.
Gillian Thornton (mum) comments;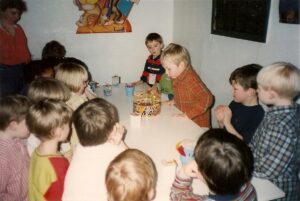 "I made use of the money sent to Michael from St Georges to make his birthday's special. These pictures are from Michael's 5th birthday, I love looking back on them and remember them so well. We hired a play centre, I did this so that it would be his Dad organising as he always had for his earlier birthdays. Michael invited his class mates and an additional little girl who he was very close to, he is dancing with her.
Occasions and Milestones were always happy but obviously Dad was missing and they weren't going to be the same. It was lovely that with the help from St Georges we were able to go that extra mile."
When Michael got to the age of 16 this money was given to him directly to save and eventually put towards his future. Michael is now studying Physiotherapy in Prague, a career he perhaps would never have gone into if he hadn't had the support from St George's, which now funds his living costs. Michael comments; "If I didn't have this money coming in I know I would struggle and might not have managed to pursue this career path."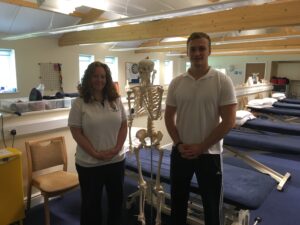 Michael has recently attended the Police Treatment Centres taking part in a one week Observational Placement" with the Physio team at St Andrew's.
Michael comments on his experiences;
"The physio team are all experts in what they do and have taught me so much. The staff have an ability to explain really complicated things in a really understandable way. I couldn't help notice the fantastic relationships the team built with their patients, they had a real ability to help them relax and put them at ease. The facilities available here really are first class. I am looking forward to starting my second year at uni and taking this experience with me".