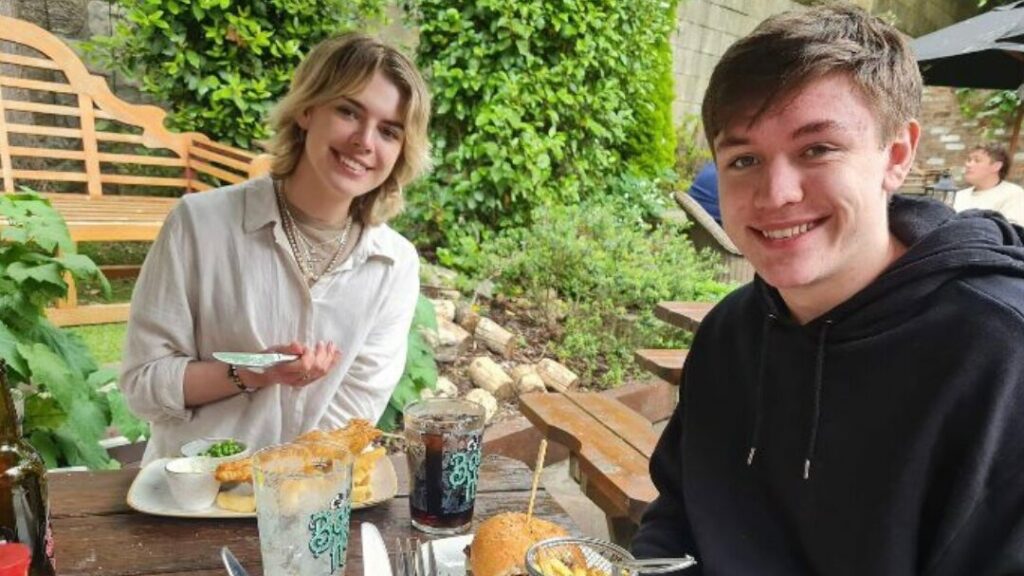 We first came into contact with The Police Childrens Charity or St Georges Trust as it was then back in 2008 when my Husband Ian was tragically killed on duty. It was 3 days before our son Johns 3rd birthday, we also had a daughter Lauren aged 4 who was about to start school and I was only 31.
The following few months were a blur but at some point a representative from GMP came to see me and told me that Ian had paid into a police charity out of his wages and therefore we were eligible to some financial help.
Over the last 15 years the help we have received from the charity has been amazing. I was unable to work for around 7 years after Ian died due to continuing court cases related to his death. So the extra help we received from the charity meant I was able to make sure my children had all they needed for school, to pay for trips and put towards breaks to get us away from all the media attention the case caused.
At Christmas both children received a monetary gift which made this expensive time of year a little easier, and ensured I could get them something nice for Christmas and make it special for them. Christmas always was and still is a really difficult time of year for us.
Being so young when their dad died we have been able to take advantage of other support from the charity over the years. Sadly just before and through Covid Laurens mental health took a bit of a turn for the worse. We approached the NHS but with her being a teenager there was a lot of paperwork to go through and a long waiting time to get her support. The charity provided us with funds to find a private Councillor who really helped her through this tough time.
More recently both children were able to use the Driving Lesson Grant which is a god send as lessons are so expensive! They both passed their tests and can now drive, their dad was a real motor head and would have loved to have taught them.
If all of this wasn't enough. The charity has provided them with a higher education grant which is a massive help to get them through the next few years at University. They are both studying in the same City which is a weight off for me to know they are near each other if they need anything. Lauren is reading English Literature and John Biomedical science and I am immensely proud of them both although the empty nest syndrome is tough!
If you are an officer and you are reading this and wondering whether to become a member of the Charity then I hope my words help to convince you how much help they provide to your families should the worst happen. I'd have been quite lost without them over the years and I can't thank them enough.
Joanne and family.