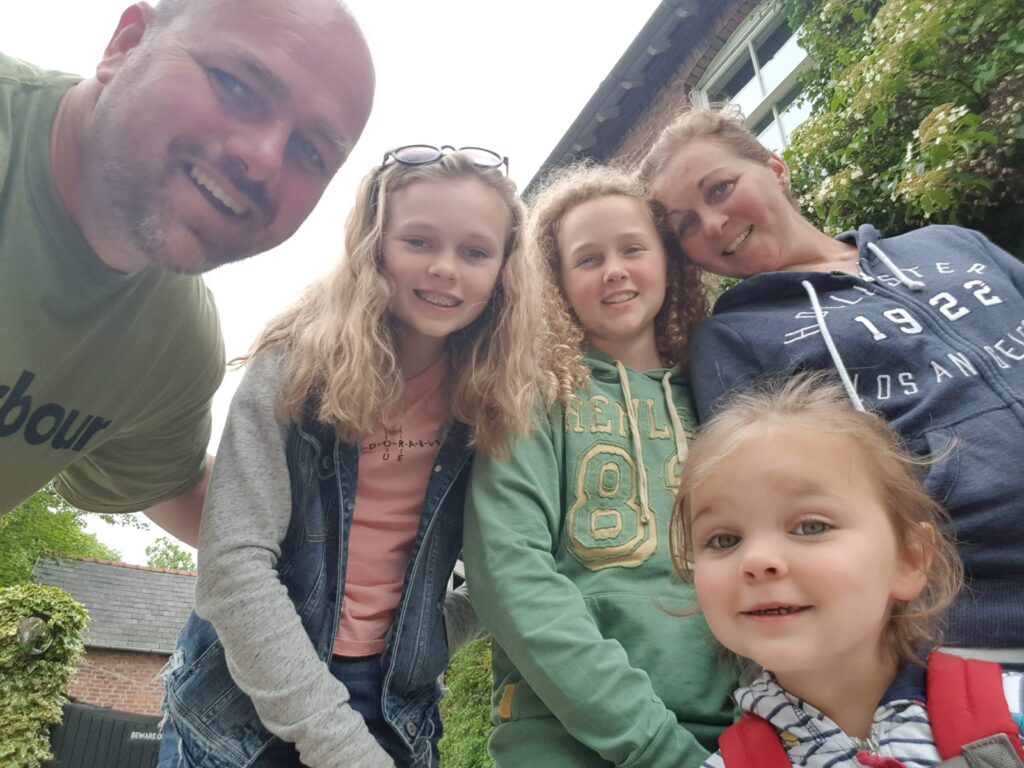 I remember the first day I took the oath to serve as Constable with Strathclyde Police. It was September 1993, I was 21 years of age, single with my life and career ahead of me. As part of a massive recruiting campaign, we assembled that morning at Force Headquarters (FHQ) in Pitt Street, Glasgow. After being sworn in, the training Sergeant provided all the recruits with a number of forms that he instructed us to sign. Without hesitation or daring to question I duly signed each form. Little did I know that one of the many forms was to subscribe to the St Georges, Police Children's Trust. At this time, I wasn't married and never considered having children let alone thought that one day I would ever need the support of the charity.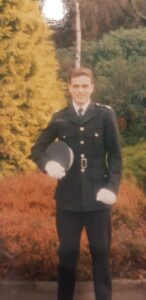 In the summer of 2001, whilst working in the Force Drug Squad based FHQ, after finishing my shift, I headed into Glasgow City Centre for a few beers with the team. This turned out to be the best decision I would make in my life. I met an amazing girl called Gillian McColl who I later married on 3rd July 2004, which happened to be her birthday.
Gill worked in childcare and she wanted nothing more than to be a Mum. She described being pregnant with Melissa as "her promotion" and from the day that Melissa was born, in the summer of 2006, Gill's dreams were answered. With ease she adjusted to motherhood to become the most influential, supportive and compassionate person at the centre of our little family.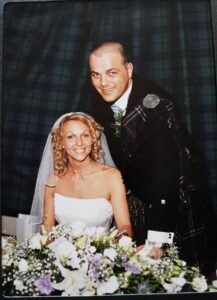 Having that stability at home and the exceptional support of Gill, I was able to focus on my Police career and with her encouragement I was promoted to Sergeant in 2008. During this period Gill and I became parents for the second time, when Fallon was born around Easter 2008, we were very much in our element with two girls who were born 21 months apart.
Gill turned 30 in the summer of 2010 and life was on track. It was the 27th November, a Saturday afternoon. I hadn't seen my family or spent any time with them that week, which was not uncommon in the SCDEA and I knew I needed to get home. I was hardly in the house when I received a call from the Detective Inspector asking that I return to work and scramble a surveillance team. For some reason, who knows! I said that I couldn't which was something I had never done or considered before. This turned out to be a significant decision for all of us. Later that evening after going to bed, Gill took a massive prolonged grand mal seizure.
The girls were asleep in their rooms. Gill's condition was serious and the medics could not stop her seizures, she was rushed to hospital by ambulance. Life from this day forward was never going to be the same.
On 31st December 2010, a biopsy was performed and in the New Year of 2011 Gill received the devastating news that she had inoperable malignant brain cancer. Her tumour was a rare type known as an Oligodendroglioma which is a slow growing tumour; I clearly remember the appointment and coming home to our girls knowing that it was unlikely their Mum would live for another 10 years.
There are no words to describe or any way I can understand how, Gill, a 30-year-old mother of two young girls felt at this time however from that day forward I lived every day in awe of Gill. Her illness was debilitating, she had lost a lot of her independence but never complained. She remained strong and resilient facing treatment after treatment in an attempt to slow down the spread of cancer in her head. She would say "As long as my eyes open and I can put my two feet on the ground and be there for my girls, it's a good day".
Gill's determination to push herself and get through treatments, delivered by The Beatson, West of Scotland, Oncology Centre allowed us to have a decent quality of life for over 5 years. We had adjusted to our "new normal" and although we were aware that she was never cancer free we simply looked forward and remained focused on our future. With Gill's love and support I successfully achieved the rank of Detective Inspector at the SCDEA before moving to the newly formed Police Scotland in April 2013.
During the madness and the worry of everyday life we were shocked to learn that in February 2016 we were expecting our third child, Athena, who was born in October that year. We certainly had no plans to add to our family but I always knew that Gill wanted three kids. I remember her crying with tears of joy after Fallon was born as she said to me "Please tell me we will do this again". Gill's pregnancy was closely monitored due to her epilepsy and cancer. Symptoms started to present themselves with about 8 weeks of her due date. Gill remained focused on bringing Athena into the world safely and healthy before even considering her own situation.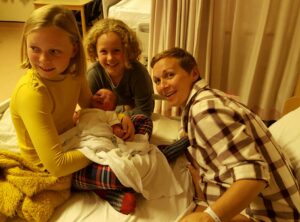 Athena arrived into the world very healthy thanks to Gill's selflessness. I know that in her heart, Gill knew something was wrong with her own health. A scan was booked and within 6 weeks of giving birth, Gill was to learn that the tumour was growing rapidly. She was immediately put on treatment much to Gill's distress as this prevented her from nurturing Athena in the same way she had with the other girls. Athena at 6 weeks old was known as the "Beatson Baby" she was a regular visitor for the next year or so as Gill received exceptional treatment and care. Athena was very much "our wee whoops miracle" as Gill often referred to her.
Unfortunately, the tumour resisted everything that was thrown at it and our options were running out. Thankfully an audacious Neurosurgeon decided that surgery was a risk was worth taking and a craniotomy was performed.
Surgery was a success and such was Gill's determination to get back to her children, she was discharged from hospital a few days later. After surgery she lost 50 percent of her visual field but yet again, she didn't complain or feel sorry for herself. The expertise of the surgeon and the determination of Gill extended her life and allowed us to experience more happy times together and create memories for our children.
By early-2018 the tumour had started to regrow. Gill continued with her brave and positive outlook on life however the signs of her deteriorating health was there to be seen. She remained highly motivated and was able to be "maid of honour" at her sisterLindsay's wedding in May. The day was extremely emotional and difficult for both of us with our girls were bridesmaids. I stood watching on with pride but crying inside knowing that Gill would never see her own girls getting married.
The words of the training Sergeant spoken back in 1993 was a reality for my family. We were part of a big family that have and continue to be well supported.
Against all medical advice Gill was determined that we should share one last holiday as a family. So, that summer we set off in a Motorhome and travelled
the length and breadth of the country on a three-week holiday to multiple destinations selected by the girls.
As every day passed, I could see Gill's condition getting worse, she was in continual pain and steroids and pain killers having little or no effect. I will never know how scared Gill was at this time as she never let it be known, pushing herself to the limit both physically and emotionally to make this a happy time for the girls. Still saying every morning "As long as my eyes open and I can put my two feet on the ground and be there for my girls, it's a good day"
I remember driving home on Thursday evening, the 11th July 2019 as we approached the outskirts of Glasgow, Gill began to cry and said "I don't want to go home; I don't want this to end" and neither did I.
Gill passed away seven weeks after returning home from our holiday on Saturday 31st August 2019. It was her wish to stay at home with the girls until the end. There are no words that I know of to describe her loss appropriately, Gillian was the centre of our family, she was the most emotionally intelligence person I have ever met or likely to meet. She lived for her children and was an exceptional mum. Over 700 people of all ages celebrated Gill's life with us which was a fitting testament to what she meant to all of us.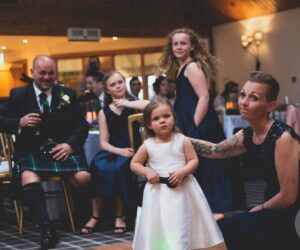 With the continuing support of the Police, I was convinced that I should make application to the St Georges, Police Children's Trust, a charity that I have supported for over 27 years.
The support provided by St Georges, Police Children's Trust has been overwhelming and has made a real difference to the girls not only with the financial assistance they have received but also, they have felt comfort knowing that the trust care about their wellbeing and life ahead without their Mum.
Lastly, I want to express my thanks to Gill for sharing an amazing 19 years together. I'm grateful for the life we had and the legacy she has left in our three children, Melissa, Fallon and Athena. Three fantastic, resilient kids who face their respective challenges in a way that their Mum would have been so proud of.
Martin, Melissa, Fallon and Athena.